Details

Written by

JoomlaExtended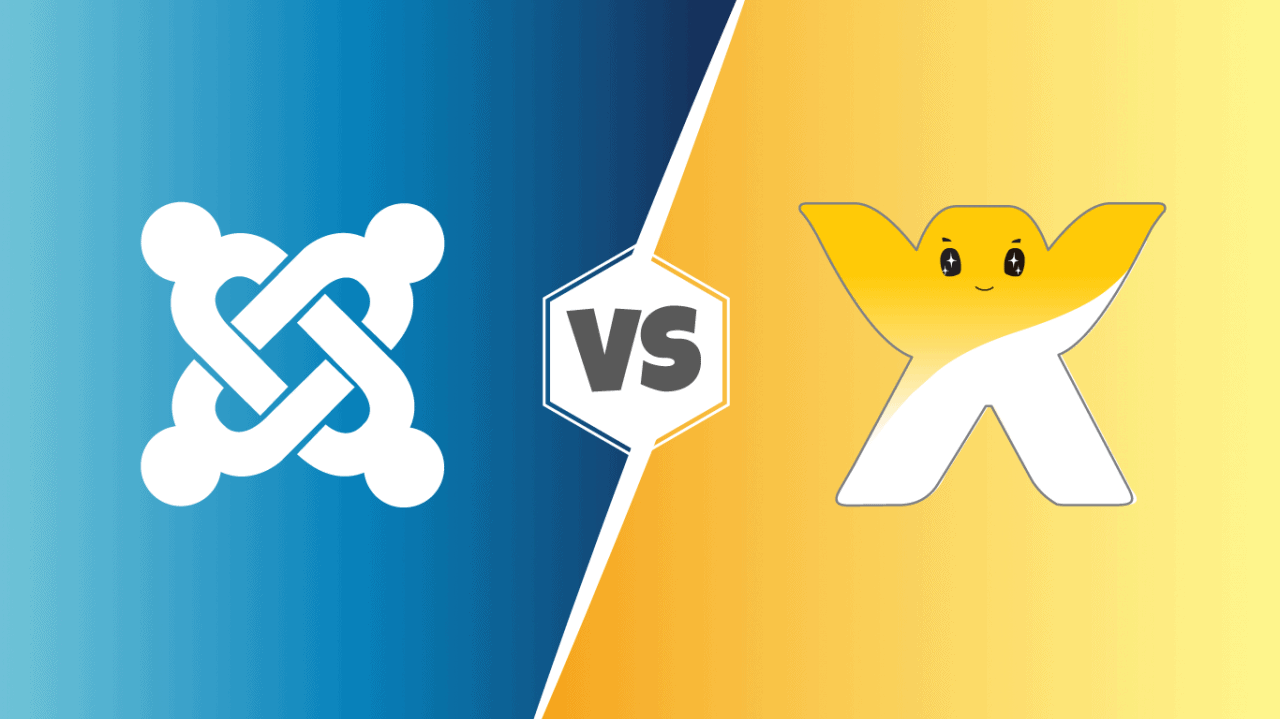 Nowadays a website is a must if you have any business. For developing a website, you can use any tool you want. However, selecting the wrong one will cost you both time and money.
There are a lot of website builder tools available in the Joomla market. It is a very tough choice to choose the right one. Among these CMS and website builders, Joomla and Wix website builder is pretty much popular.
You can develop a website very easily with both Joomla and Wix; both have its unique features and functionalities. Building a website is now a lot easier than earlier time.
In spite of having so many features and functionalities sometimes it becomes hard to choose only for your development process. Today I am going to show you everything about Joomla vs Wix. After reading the post, you will be able to determine which tool to use for your development. 
Details

Written by

JoomlaExtended
By now, you might have known that Google prefers SSL/HTTPS based sites which means a better treatment in indexing and search result listing. The latest news is, Google Chrome browser has started flagging all HTTP websites as "Not Secure" (untrustworthy) without any exceptions. Are you scared? You should be. But don't worry! Now I will show how to enable SSL/HTTPS on a Joomla site in few easy steps.
We'll discuss on:
The quickest solution
A FREE and easy method
The manual and advanced ways
Did you know?
SSL/HTTPS enhances user-privacy by encrypting the data transmitted between a browser and the server. 
Before adding SSL, you site's URL looks like http://www.example.com. Activating SSL will make it https://www.example.com. To get it done, we need to work both in the site's hosting server and domain SSL certificate control sides. An SSL certificate can secure one or more domains; to create an SSL host for a domain, you must have a certificate that secures that domain.
Details

Written by

JoomlaExtended
The rise of machine learning, automation and the Internet of Things
Web Foundry's Technical Director, Przemek Sargeant, gives a round-up of his predicted trends in Information Technology.
MACHINE LEARNING AND ARTIFICIAL INTELLIGENCE (AI)
Recently there has been a lot of coverage in the media of machine learning and AI. The last few years have seen significant progress in these fields, with machine learning being used extensively in our everyday lives.
For example, it is used in self-driving cars, medical imaging, online fraud detection, search and recommendation engines, voice recognition, computer vision and many many more applications.
Details

Written by

JoomlaExtended
What is HTTPS and how will it help my SEO?
You may have read recent discussions online about why you need a 'secure' website and the pros and cons of HTTP vs HTTPS. Perhaps you're now wondering how to make your site secure.
In this post we explain HTTPS, how to make the switch and how it can benefit your SEO, boost conversion rates and build trust in your brand.
What does HTTP mean?
HTTP stands for Hypertext Transfer Protocol and is a structure for transferring and receiving information on the web. When you visit an HTTP website, the connection between you and the website you're visiting is unencrypted, meaning it could be intercepted by eavesdroppers looking to tamper with or steal your data.
How can I tell if  a website is HTTP?
If you visit an HTTP site in Chrome, you'll see a clickable warning about the site not being secure in the address bar:
When you start to enter personal information such as your credit card number, password or name and address on an HTTP site, Google will show this 'not secure' warning:
Details

Written by

JoomlaExtended
How often should I redesign my website?
There are no hard and fast rules about how often you should redesign your website. According to research by Orbit Media, the average lifespan of a website is 2.66 years. 
Some sites will need to be redesigned more frequently than that, others less so. The decision to redesign your site will be influenced by a number of factors.
When should I redesign my website?
1. WHEN TECHNOLOGY MOVES ON
In July 2017, Adobe announced plans to stop supporting Flash at the end of 2020. This means no more updates to Flash Player beyond that date and the end of support on the major browsers such as Chrome, Internet Explorer and Firefox. According to Google, 17% of all sites still use Flash. Developers of those sites must now consider making the transition to faster and more powerful open web technologies.
Details

Written by

JoomlaExtended
We are often asked this question by potential clients and the answer is always the same: it depends on many factors that can change the timeline massively.
We deal with a multitude of cross-sector clients ranging from brand new start-ups to multinational retailers, all with different budgets and goals. Websites with dynamic content, advanced functionality and design input will take longer to build than a standard brochure style website. From our experience and taking into account clients from both ends of the spectrum, a website will take anywhere from 2 weeks to 6+ months to build. On average 70% of our projects are completed within 1-2 months, from project sign-off to going live.
Details

Written by

JoomlaExtended
How to optimise your site with free SEO tools and resources
If you need help optimising your site but are overwhelmed by the volume of tools and resources available, then you've come to the right place.
This tried and tested guide features five of the best SEO tools that you can start using today to boost your search presence.  
Google Trends
Google Trends provides a useful way to compare the popularity of search terms over a given time frame. It works by analysing how many searches there have been for a specific keyword relative to the total number of Google searches in the same period. It's possible to change the location, category and type of search (web, image, news, shopping or YouTube) to get more more granular, meaningful data.
You can enter up to 5 search terms simultaneously and the results are displayed in a graph showing interest over time. A search for 'AdWords', 'SEO' and 'Social Media' over the last five years in the UK reveals the following trend:
Details

Written by

JoomlaExtended
Automated emails your hotel should be sending
Hotel technology is becoming more sophisticated with a growing number of guests doing their research and managing bookings on their mobiles. 
As technology evolves, so does the number of touchpoints available for you to connect with customers.
Email marketing is a great way to communicate directly with guests. With carefully written content and a strategic approach to your email campaigns, you can up-sell services, increase user engagement and maximise the chances of repeat bookings. 
Automate your campaigns with triggered emails
Triggered emails are generated from a consumer action such as a hotel booking or cancellation. They take into account user data and behaviour making them more relevant, timely and valuable than non-triggered batch emails. As such, they generate 50% higher open rates, leading to increased conversion rates and a better customer experience.
Examples of triggered emails include check-in or check-out emails, birthday or anniversary emails and cart abandonment campaigns. Such emails have become standard practice in the hotel industry and once configured, can be automated so that you are able to concentrate on higher priority issues.
Details

Written by

JoomlaExtended
The importance of keeping your CMS up to date
Open Source CMS software, such as Joomla and WordPress have many benefits, not least of all that they come without licensing fees and are free to download and use.
What's more you can easily access a marketplace of thousands of ready made templates and extensions that allow you to extend core functionality by adding photo galleries, custom forms, e-commerce and much more.
Updates will keep your website safe
So far, so good? You have an overwhelming number of goodies that you can download and install into WordPress or Joomla in just a few clicks which you can then configure to the exact case use requirements of your business.
But with all this freedom and low-cost or no-cost code comes a big warning: you must keep your extensions, plug-ins and core templates up to date. This means downloading updates and security patches as they become available. Extensions are one of the main reason why so many open source websites are hacked. Out of date software is an open door invitation for hackers to exploit your website, inject malicious code or steal valuable data from you and your customers.
Details

Written by

JoomlaExtended
Web design that converts
Every business needs a robust, high-impact website to educate users and convince them your product meets their needs. 
However even the most beautifully designed, perfectly optimised site will fail to generate sales unless there are some essential conversion techniques in place. 
Follow these key design tips to cultivate loyal customers, increase conversions and drive more sales through your website.
1. FEATURE CLEAR CALLS TO ACTION
Make it as easy as possible for users to take action on your site by featuring a prominent Call to Action (CTA) above the fold (in the top half) of the page.
Your CTA could be purchase-based or it could fulfil the user's need to educate themselves about your company or product, for example in the form of a downloadable white paper or newsletter sign-up. Whatever the purpose of the CTA, it needs to stand out and grab the user's attention.
Use a contrasting colour to increase visibility and text that represents the action your visitors are taking such as 'sign up now', ' try it for free' or 'buy it now'.
A study by Hubspot showcased a software company that increased conversion rates by nearly 106% by altering their homepage design to include a prominent call to action: