Details

Written by

JoomlaExtended
Aggressive entrepreneurs don't wait for the next frontier to come to them; they get their first to sow the freshest crop. This is happening very rapidly with online businesses, as money-minded pioneers market and sell their products, build clientele, and reap major financial rewards from their own homes.
To do this correctly, a number of financial considerations must be addressed to reduce overhead and maximize revenue for your online business.
Website hosting and design
Finding a quality, affordable website hosting service is pivotal in starting an online business. Customer-acclaimed hosting services such as Host Monster, Host Gator, Yahoo Web Hosting, GoDaddy, and more are constantly reviewed on the web. The operating premise is to balance a quality service with an affordable price to support a steady profit margin.
Increasing human capital by learning how to design a website will greatly decrease expenses. While there are many firms that offer their design services, a viable option for design-challenged entrepreneurs, a quick online course can provide the basics and a few finer points to drafting an efficient, aesthetically pleasing site, and you may find that having these skills will open up so many more opportunities for you, which will allow you to have many more money making ventures. This is an affordable option as opposed to one that can cost up to thousands of dollars.
Details

Written by

JoomlaExtended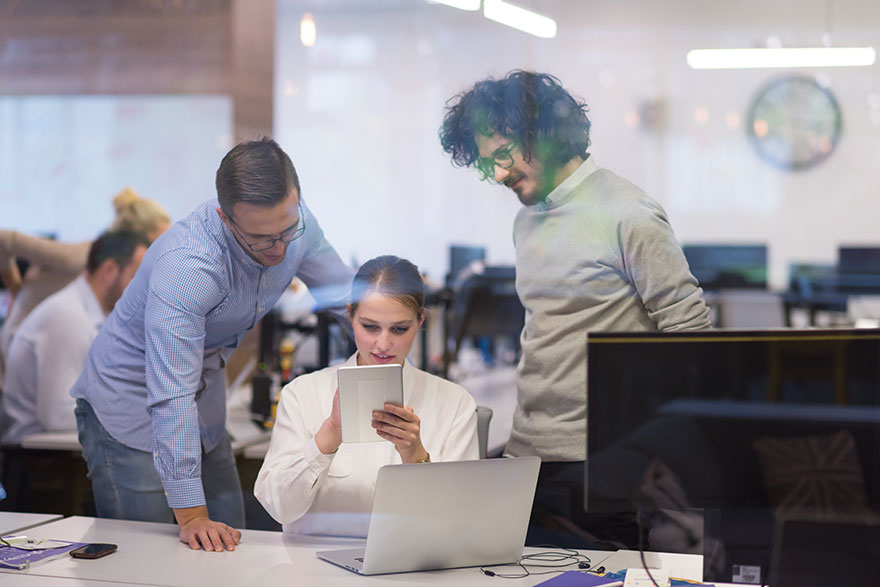 The content on your Joomla site is very valuable, but if you're not using it in the right way then you're most likely going to falter when it comes to growth. If you're hoping to grow and expand your reach and make more productive use of your Joomla pages, then you need to understand just why your content is important and how to use it for maximum effectiveness. No matter the size of your following or your ultimate ambition, looking at your Joomla site like you're the CEO of a Fortune 500 company will go a long way to making your site work much more productively and effectively. You might not want to grow to that size, but if you want sustainability or profit, then thinking big will have big results.
Be strategic in your approach
When you started your site, you no doubt had a plan in mind for what you wanted it to achieve. Whether it was a vague mental image or an in-depth ongoing strategy, developing a growth plan is essential for your success. For those people hoping to use their site to make a profit, such as e-commerce stores, then a plan is essential. Without having a firm idea of how to manage and ensure your expansion, it is far more likely that your website will fail to grow. Ultimately, failing to plan is a surefire way to keep your website limited in scope.
Use the best in technology
Details

Written by

JoomlaExtended
There are literally hundreds of millions of websites that currently exist on the web, but only a small percentage of them can come close to being called professionally designed. The fact of the matter is that most websites are terrible and even domains of major companies or government branches can be horrible to visit.
If you want your website to look and feel like it was actually designed by a professional, you have two options. You can use the products or services of actual professionals, where you can find deals similar to ASOS Promo Code offers. You could also take a look at these qualities of professionally designed websites.
Efficiently Organized
It's all well and good to have a well-organized website. However, if you really want to make your website look like it was designed by a true professional, it needs to be efficiently organized. The difference is in the matter of engaging the user's senses in ways that matter; vision, sound, and cognition.
An excellent website never overwhelms their visitors with too much information on the page. The colors, texts, links, and images should be crisply presented. Any audio clips present shouldn't just blare out noise in a confusing manner. And the contents should be arranged in such a way that users will be able to tell which is which without exerting any effort.
Details

Written by

JoomlaExtended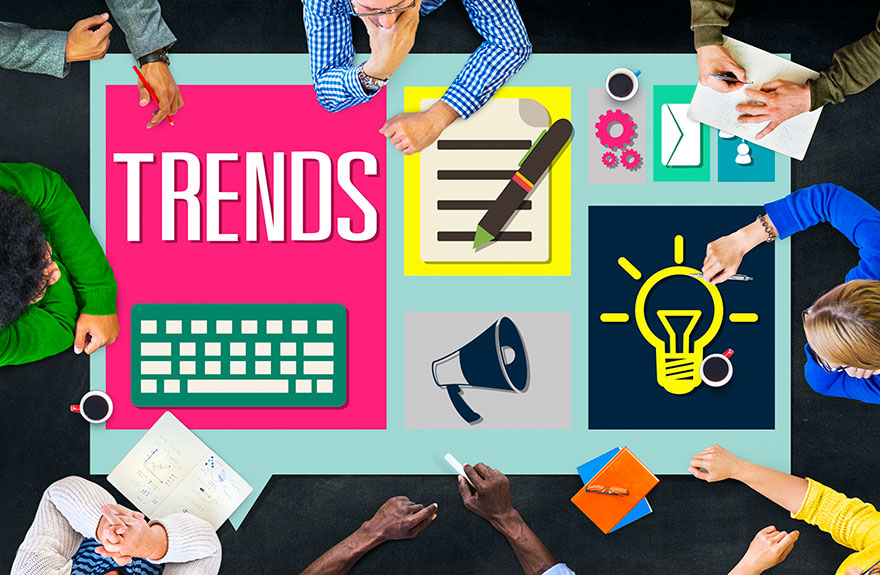 Your website should look good to you, that's the first step. Look at your homepage, and through other landing pages and ask yourself if you're truly happy with the way they look. Scrutinize your website and ask yourself a series of questions like: Is the layout bold and simple? Could more images be added to communicate the brand more effectively? Is the navigation journey smooth and straightforward? Evaluate your thoughts, and start a plan of action if you're currently unhappy with how things look or how little traffic your website is garnering.
Details

Written by

JoomlaExtended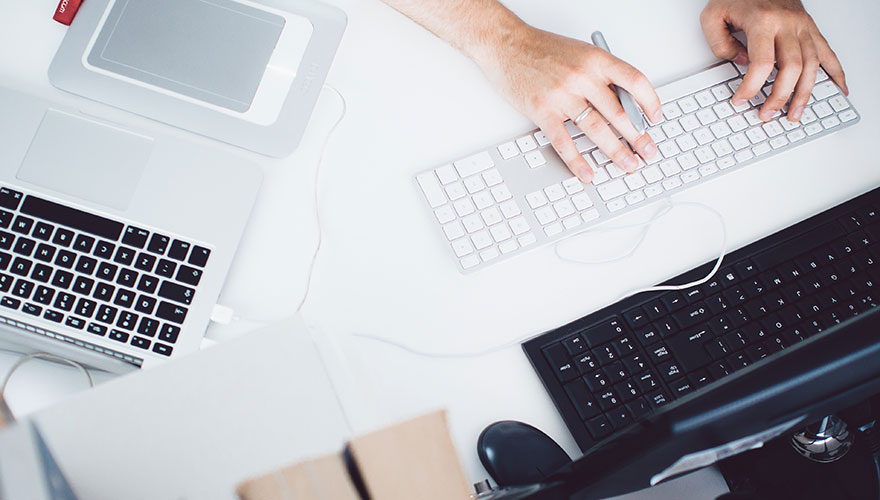 There are many components to the success of a business. Those such as life-changing products, great customer service, and an ethical standpoint are becoming the most important aspects for businesses to capitalize on. However, these aspects are all nothing without having a large online presence, where you can promote your brand and services to those who know about you, and those you want to know about you. Keeping up to date with how you can improve your online visibility can be tricky in a world where the internet is evolving at such a fast pace, but there are many handy methods you can use to create an impressive online presence.
Utilizing social media
In the modern day, maintaining a presence online is almost impossible without the use of social media. Whether you are using it to run campaigns, interact with customers, or promote your content, there are endless possibilities for your business when you have gathered a large following. The best way to do this is by creating an account on every major and minor social media platform, where you can then get to work attracting followers. The more followers you have, the bigger your online visibility becomes.
Details

Written by

JoomlaExtended
The most popular support question is: "Which line of CSS I have to edit to change the appearance of (...)". Several years ago, CSS/HTML editors were the most useful web developer tools. Now, I think much more useful is the web code debugger built in every modern browser, such as, Firefox, Safari, Chrome, Brave and even MS Edge. The code inspector allows you to examine, modify (simulate changes), and debug HTML, CSS, and JavaScript of a webpage. If you are looking for information on using the web developer tools available in your browser, you've come to the right place.
Details

Written by

JoomlaExtended
If you see a padlock next to content items - for example, article title, menu items or any modules at Joomla! administrative backend, it means that other user is currently editing the item. There are few ways to get rid of locks.
After clicking for example on the locked article item, you will see the following error message:
Check-out failed with the following error: The user checking out does not match the user who checked out the item.
You are not permitted to use that link to directly access that page.
For Joomla 3.x
For Joomla 2.5
Details

Written by

JoomlaExtended
There is a simple but very effective way to create an article in a non-standard way, especially if you need to introduce very long article or display many threads on the one page. Joomla brings you a possibility to divide the article, segregating it with tabs or sliders or display index of thematic pages. Just have to get learn Content - Pagebreak plugin to put it into practice.
Let's start, in your Joomla back-end navigate to Extensions -> Plugins -> Content - Pagebreak to see all parameters.
Take a look at basic options of the plugin:
Details

Written by

JoomlaExtended
It's very common problem, so I believe, that you will find that piece of info very useful. After installing the fresh Joomla, the standard Joomla editor view looks like on the screenshot below:
The functionality of the editor is quite poor, there is no simple way to change font colour, size, insert video file or add custom character. You would need to have, at least, the basic knowledge of html or css code to add few styles to the content you want to introduce. But, there is much easier way to modify your content, just have to use advanced preset for the Editor - TinyMCE plugin.
Navigate to (in the Joomla administrator back-end) Extensions -> Plugins -> Editor - TinyMCE
Then select the set for which you want to change settings and choose Use advanced preset. Each set can be assigned to different user groups. By default the Set 2 is assigned to Public, Set 1 to Manager and Registered, Set 0 to Administrator, Editor and Super Users.
Details

Written by

JoomlaExtended
Joomla-Monster templates receive updates frequently. We get many questions asking about the proper way to update our templates. We hope this tutorial will cover all the necessary steps that have to be taken to successfully update your template.
Should I update Joomla template?
Of course. Having the latest template version is very important for several reasons:
bug fixes - we include fixes for bugs which we have found in our templates or which have been reported by our customers
new features - when our framework or extension gets some new features, templates may require additional adjustments to support them
security - compatibility and use of the latest Joomla and extensions gives your site better security
technical support - we provide technical support for the latest versions of our products only
Joomla Template update notification
From the EF4 Framework 4.7 version, we have included template update notifications. If you are using an EF4 template, then you will be informed about new template version on the notifications bar in your Joomla dashboard.